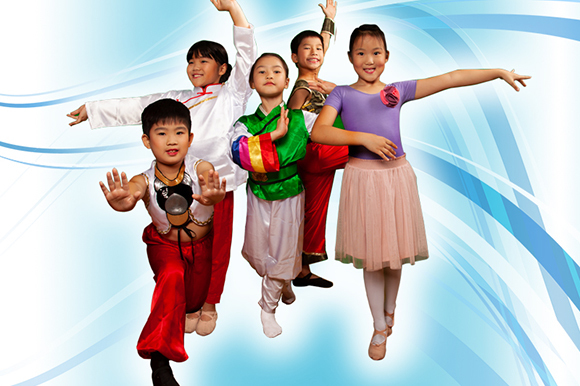 华族舞蹈立志于培养出热爱舞蹈的孩子。将这个结合体态、韵律、技巧、节奏、民族文化、美感与创意的艺术传承下去!
我们也精益求精,培养了许多优秀的舞者,学习不同类型的舞蹈。不论男女舞蹈员都在过去的新加坡青年节舞蹈项目中蝉联超过十年的优异奖!
为了完成这项使命,舞蹈团还经常参与我国的多项大型演出;如:春到河畔迎新年、妆艺游行等。希望透过精湛的演出,使观众感受华族舞蹈的内涵与魅力!
Since 1972, the Nanyang Primary School Chinese Dance CCA has developed numerous generations of students with an appreciation for the arts. Our members learn not just traditional dance moves but also modern and international dance moves. They have impressed numerous audiences with their intricate delivery of dance techniques.
Together with a team of dedicated teachers and coaches with vast experiences, our children have benefited immensely from the exposure that can only be gained from this CCA. With perseverance and determination, our members hone their exquisite dance skills and techniques to present only the best to the audience.
The Nanyang Dance CCA is known for developing tenacity and mental stamina in our children as they regularly take part in large-scale public events such as the River Hongbao, Utsav Street Parade and Floral Harmony.