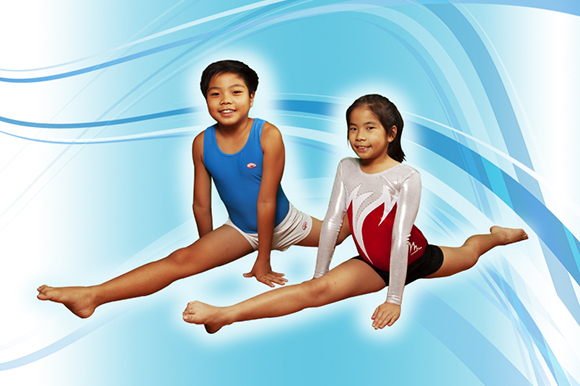 参加体操队的学生可根据自身能力,从易到难,尝试体操运动中的多种项目。除了代表南洋小学参加全校小学公开赛,我校体操队也参与校内以及新加坡体操协会所举办的表演和活动。不仅如此,我校体操队也经常受邀参与世界综合体操展等区域以及国际赛事。

我校一直以来都从学生当中挑选具有潜力的孩子参与体操训练。训练的过程中有汗水,也有笑声,孩子们需有坚强的毅力与决心才能成为一位出类拔萃的体操运动员。
In Artistic Gymnastics, our female gymnasts learn to be flexible and build strength to execute elements on apparatus such as the Floor, Vault, Single Bar/Uneven Bars and Balance Beam. Our male gymnasts undergo training to execute elements on the Floor, Vault and Mushroom/Pommel Horse. If they want more challenges, there are Rings, the Horizontal Bar and Parallel Bars to explore as optional events.
Besides representing the school in national competitions, our gymnasts take part in school performances and those organised by Singapore Gymnastics. When the opportunity arises, we participate in events like the ASEAN and World Gymnaestrada and interact with the ASEAN and International counterparts.
This CCA is by-invitation only. It is for students who are trained in this sport or have shown exemplary potential. This is a sport that requires much discipline and perseverance to develop and perfect the skills. Thus our students need to be committed to this CCA so as to achieve excellence and progress in their mental and physical growth.