书法协会 Chinese Calligraphy Club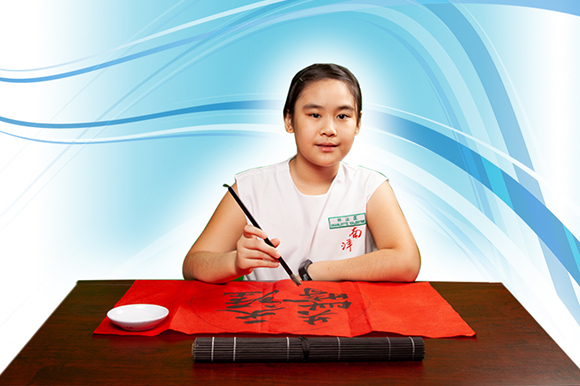 书法学会希望让会员在懂得欣赏书法艺术的同时,能够向他们灌输中国传统文化和价值观。在写书法时,孩子们可以感受到内心的平静,欣赏世界的美丽。与此同时,书法学会为会员提供了多个平台,让他们通过"德育在于行动"和比赛发挥所学。
在老师的指导和孩子们的勤奋努力下,会员们也能培养出信心和韧性,帮助他们面对未来的挑战。
The Calligraphy CCA aims to impart Chinese traditional culture and values through an appreciation for the art form. While writing the Calligraphy, children can feel the peace and calmness in their heart and appreciate the beauty of the world.
At the same time, the CCA provides multiple platforms for children to shine through Values in Action projects and competitions throughout the year.
With the guidance of the teachers and the diligence of the children, we believe that our children will also develop confidence and resilience which can benefit them in the future.