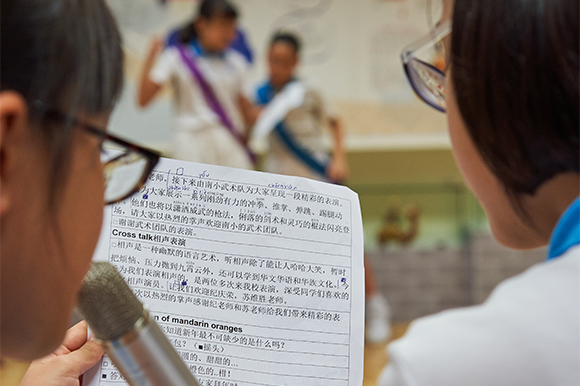 中文学会给予会员培训,让他们具备演讲、朗诵和表演技巧。他们也有机会参与舞台演出,成为新闻播音员、故事讲述者或是节目司仪。
我们为会员创造并寻找参与不同活动、节目及比赛的机会。通过这些活动,我们的成员在彼此互动时掌握了重要的生活技能并塑造了正确的价值观。会员对华文、华族文化和表演艺术的热情将会加深。我们的成员在使用华文时会更加自信,并且对华族文化有更深刻的理解。
Do you aspire to be an actor on the stage, a news broadcaster, a great story-teller or an outstanding Master of Ceremony (MC)?
Here in Chinese Speech and Drama, there are training sessions to equip our members in oratorical skills, recitation skills and performing skills.
We create and find opportunities for our members to take part in different activities, programmes and competitions. Through all these activities, important life skills and values are inculcated in our members as they interact with one another. Members' passion for the Chinese Language, Chinese culture and the performing arts will deepen. Our members will become more confident and eloquent in using the Chinese Language too.