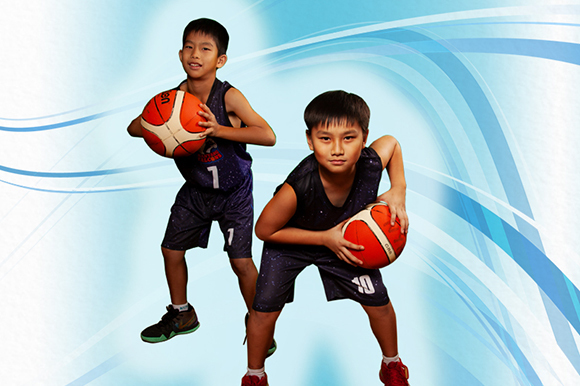 南小篮球队致力于培养学生对篮球运动的热情。在日常训练中,我们着重培养学生三个价值观和五个技能。
三个价值观——好孩子、好学生、好球员。我们希望引导队员成为好孩子,好学生和优秀的篮球运动员。
五个核心技能——体力、步法、球艺、策略和斗志。
具有潜力而且性格坚毅的男孩将受邀加入校队"南洋猎鹰队",有机会参加各校友谊赛和校际篮球比赛,与他校队员切磋球技。
无论是在课程辅助活动(CCA)还是校队,南小篮球队的教师和教练都相信我们能够培养学生的体育精神,并充分发挥学生的潜能。
Nanyang Basketball CCA develops our students' passion to learn and play Basketball well. The teachers and coaches work in strong partnership with the parents to guide our players to be good children, good students and good basketball players. We inculcate in our players the virtues of caring for family, behaving well in school and finding joy in basketball.
There are 5 core skills which our players strive to master - Stamina, Movement, Ball Skills, Tactics and Fighting Spirit. They are essential to learning to play the game of basketball well.
The boys who show greater proficiency will join the school team, the Nanyang Falcons, for the chance to pit their skills against other schools during friendly matches and inter-school competitions. Meanwhile, our girls are organised to take part in community 3x3 games to gain competitive experience.
Whether in the CCA or School Team, the Basketball CCA teachers and coaches believe in promoting the spirit of good sportsmanship and teaching the students to play right and play well.