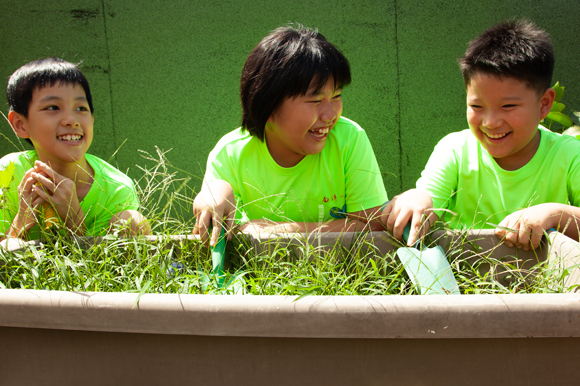 绿化小组让学生有机会参与并开展有意义的环保活动。负责老师和学生一同关心环境并采取行动加以改善。
绿化小组希望让孩子们对环境保护等问题有所认识。在绿化小组,学生将积极参与种植水培蔬菜、草药和香料等有趣的植物。作为环保倡导者,我们的成员也会走出学校,向学校周围的邻居传播解决环境问题的信息,如预防伊蚊滋生、回收可循环物品、减少食物浪费等。
Green Club is an Eco Club that empowers students to participate and take up meaningful environmental activities and projects. The club is made up of teachers and a group of motivated students who are eager to learn about the environment and to take action to improve their environment.
The purpose of the club is to create awareness of environmental issues, such as protection and conservation. In this club, students will be actively engaged in growing hydroponics vegetables, herbs and spices and many other interesting plants. As environmental advocates, our Green Club members will also be conducting outreach programmes to educate our neighbours on environmental issues like Mozzie wipeout, recycling, food waste etc.
Students who are interested in environmental advocacy and awareness are encouraged to join.